BABY'S FIRST VISIT TO THE DENTIST
At the first check-up, the dentist will:
Check your child for cavities

Hawaii has the highest prevalence of tooth decay in the nation.

Show you how to brush and floss your baby's teeth

There are different types of toothbrushes for baby, depending on their comfort level. Flossing can come later once several teeth sprout.

Teach you about food, drinks, and habits that can cause cavities

Proper nutrition is a critical part of taking care of your baby's oral health. Avoid foods with excess sugar, and do not let baby fall asleep while drinking milk or formula.

Talk about fluoride and how it can prevent cavities

Hawaii doesn't have fluoride in their water supply, but that's ok - there are many ways for your baby to get fluoride including topical fluoride varnish, supplements, and more.

Check your child's bite, growth, and development

Early detection of any potential problems allows you more options to address them.

Give you information to prevent accidents as your baby grows

Dentists can offer new parents a lot of tips on how to care for baby's teeth; so ask questions!
HOW TO CARE FOR YOUR BABY'S SMILE
stars

CLEAN OR BRUSH:

Clean your baby's gums with a damp washcloth after eating and drinking. Once the first tooth shows up, use a soft toothbrush and water to brush your baby's teeth and gums. Brush in soft gentle circles two times a day.

stars

NO BOTTLE IN BED:

Don't let your baby fall asleep with a bottle of milk or sugary drinks at nap time or at night.

stars

GIVE WATER:

Give your child water. Do not give your child drinks with added sugar, such as soda or juice.

stars

DON'T SHARE FORKS, SPOONS OR FOOD:

If you put food or eating utensils in your mouth, do not put them in your child's mouth. Doing so spreads germs that can cause cavities.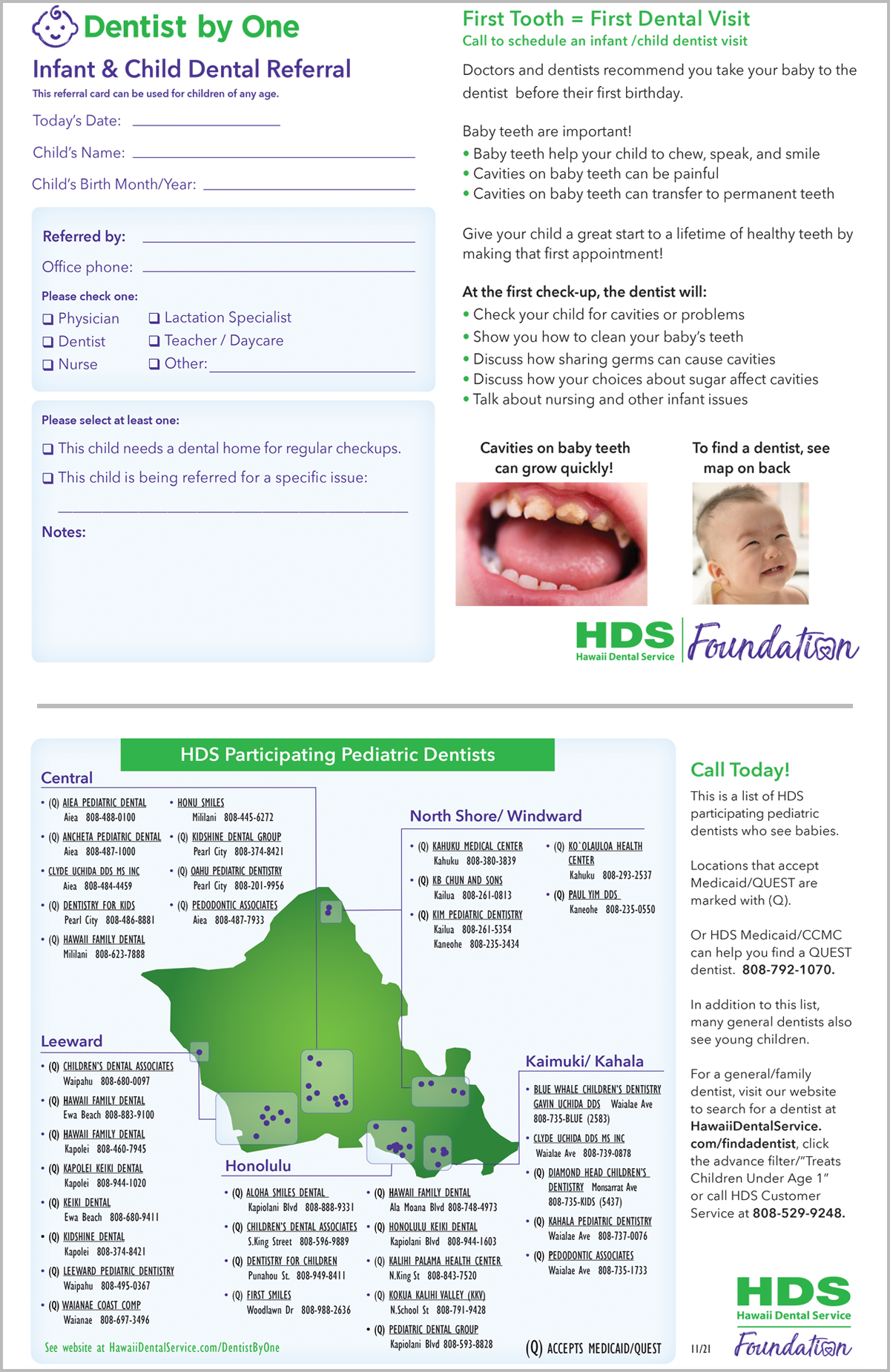 Dentist by One
Referral Sheet
DOWNLOAD & SHARE
LEARN
FIND
GET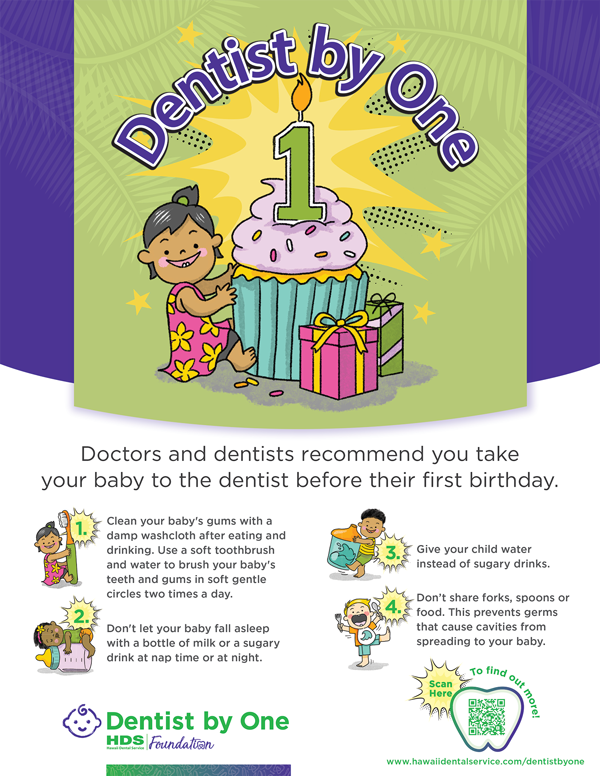 Dentist by One Flyers
Download, print, and share Dentist by One flyers with friends, family, or your patients.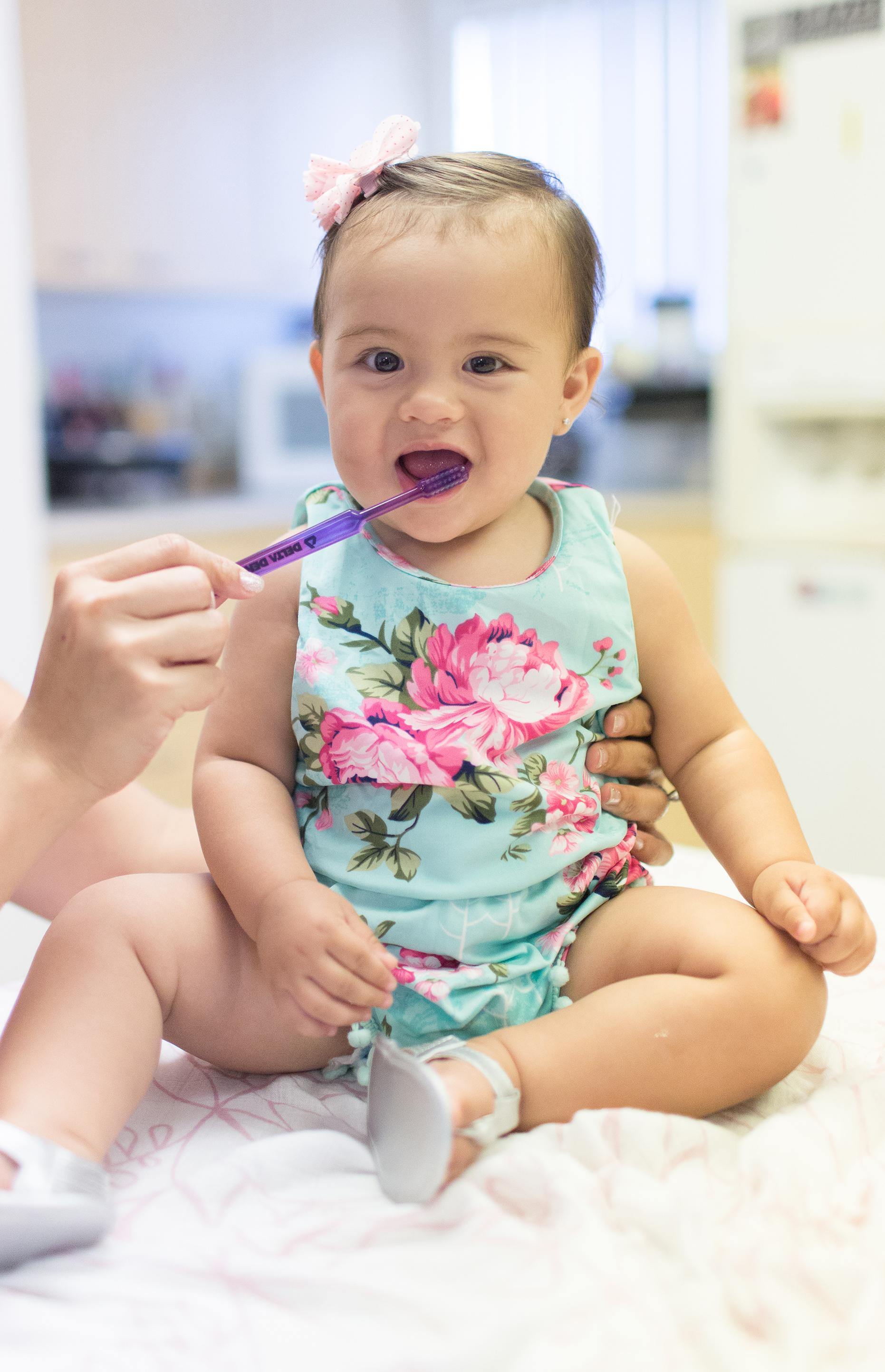 Tips to Make Baby's First Dentist Visit Awesome
Learn more tips to ensure baby's first dental visit is a success!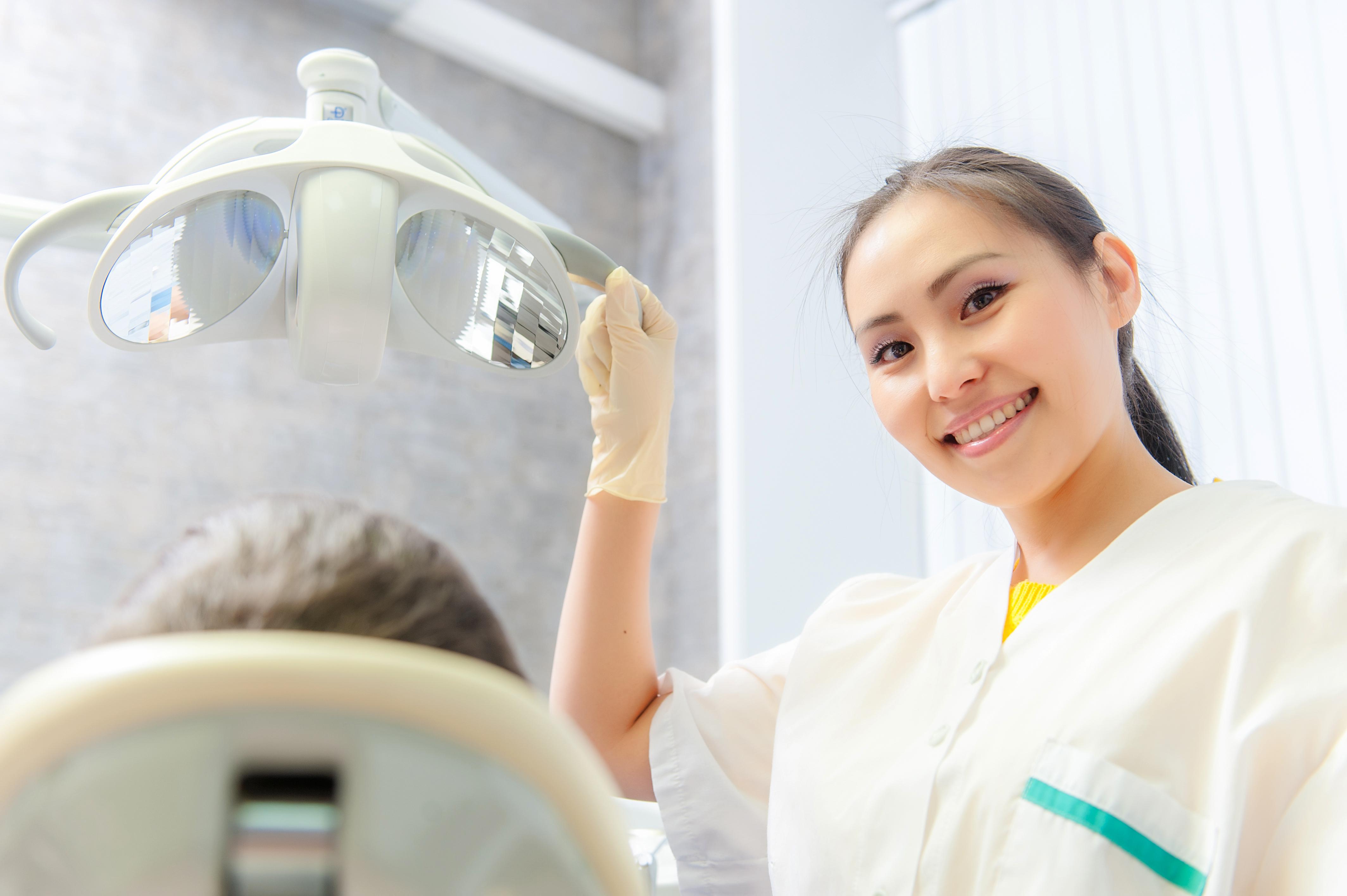 Search for a Participating Dentist
Find a pediatric dentist for your baby in Hawaii or on the Mainland when traveling.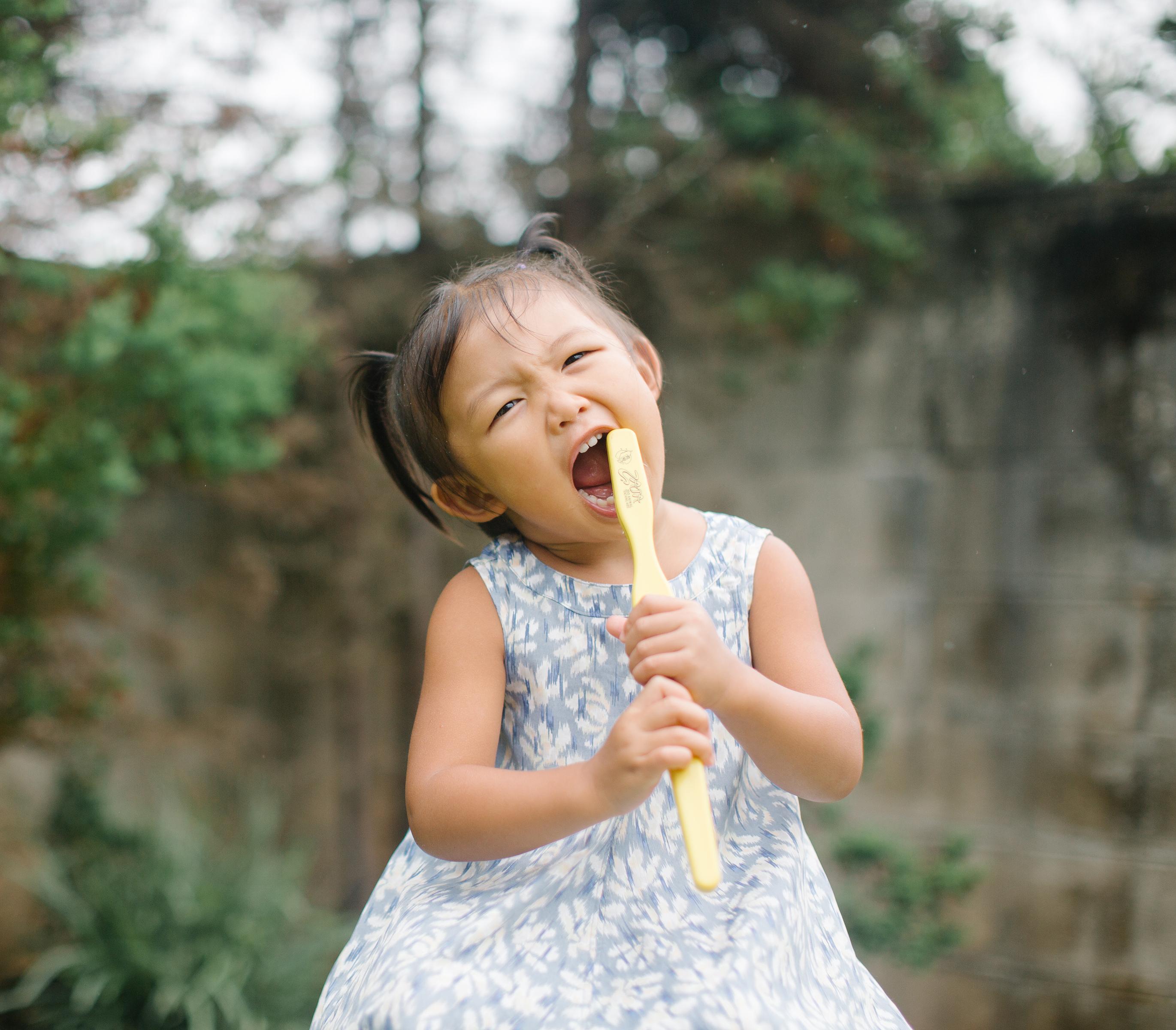 Access Additional Resources
Get access to additional Dentist by One resources and information
Let's Stay in Touch!

Receive updates about oral health-related programs and partnerships in the community.