What are sealants?
Sealants are a thin, protective coating applied to the back teeth to prevent decay. They cover the enamel and seal the top surface of the molar. Sealants are shown to reduce decay in molars by almost 80%.
 
How much do dental sealants cost?
Dental sealants are a preventive treatment to stop cavities from forming, much like a dental cleaning. Since this treatment is preventive, they may be covered under your HDS dental plan.
 
Why are sealants important for kids?
Sealants are commonly applied to children's teeth. Molars begin coming in around the age of 6 and 12, so protecting them early will keep them healthy between the cavity-prone years. Children who don't get sealants have almost 3 times as many cavities, according to the CDC.

 
Ask your keiki's doctor about sealants, they may be covered by your HDS dental plan.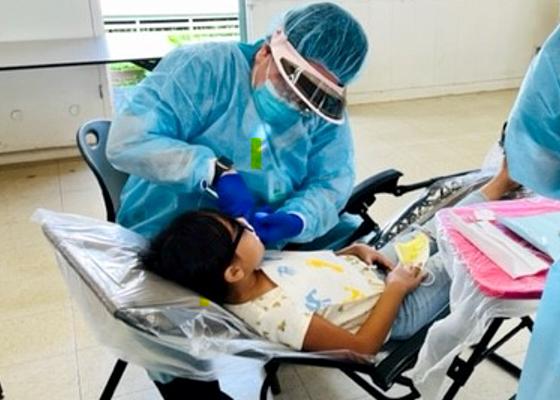 Dr. Uchida Featured on Hawaii Public Radio
Dr. Gavin Uchida was a guest on The Conversation with Catherine Cruz of Hawaii Public Radio. As part of our HDS Foundation's "Seal Away Decay" initiative, he shared information on dental sealants and our Sealants in Schools program through our partnership with the University of Hawaii/Hawaii Keiki.
 
Watch this video on how you can help your keiki to "Seal Away Decay"
 
HDS Sealants Segments on HI Now
 
View our two HI Now segments on why sealants is being recognized as an effective approach to dental care and taking extra precautions to protect keiki at the dentist during the pandemic.
 
Let's Stay in Touch!

Receive updates about oral health-related programs and partnerships in the community.