Hawaii Dental Service Foundation Community Scholarship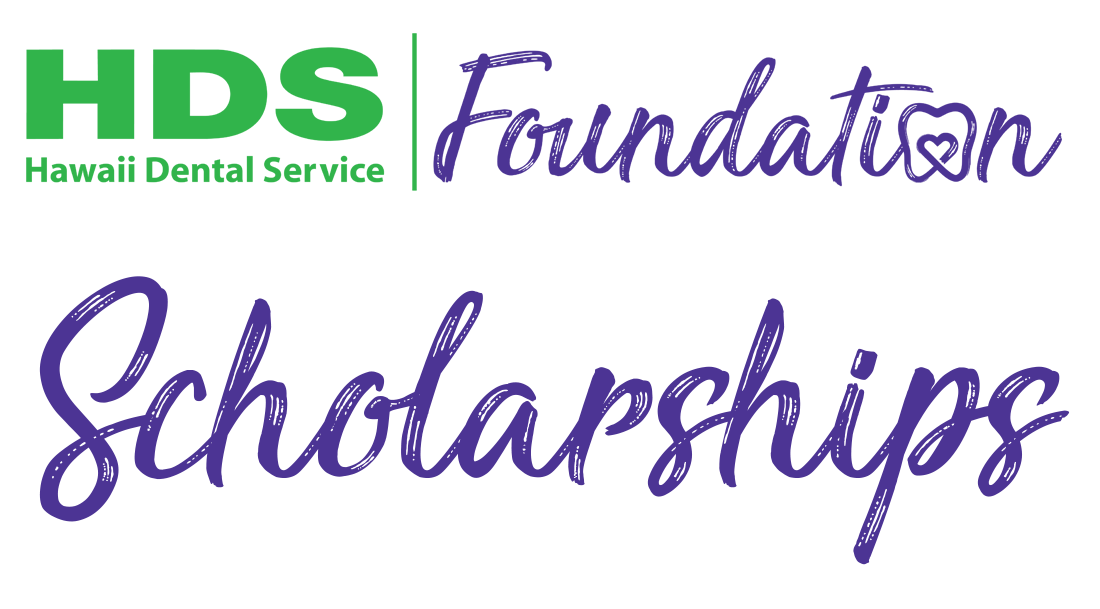 for
Dentistry & Dental Hygiene Students

Applications will be accepted beginning in November
Deadline to apply is January 31 of the following year
 
HAWAII DENTAL SERVICE
COMMUNITY SCHOLARSHIP FUND
The HDS Foundation established this scholarship in 2018 to support students pursuing a degree in dentistry or dental hygiene.
 
CRITERIA
Students who are Hawaii residents, demonstrate financial need, and maintain a minimum GPA of 2.8.
 
HOW TO APPLY
Go to HawaiiCommunityFoundation.org/Students
 
DEADLINE
Apply early and submit the application, Student Aid Report (SAR), grade transcripts and other required documents by January 31.
 
NEED HELP?
Call the Scholarships Hotline at (808) 566-5570 or email [email protected].
HDS Foundation on HI Now

View our HI Now video of last year's scholarship winner, Kiana Marie Soliven.
We Invest in Our Future Dental Professionals
Hawaii Dental Service Community Scholarship Awards
 
The HDS Foundation established the Hawaii Dental Service Community Scholarship Fund to support local students pursuing a degree in dentistry or dental hygiene. In 2020, the HDS Foundation awarded a total of $60,000 in scholarships to the following students:

STARLYNE ABUT – $5,000
Undergraduate 3rd Year, Dental Hygiene
University of Hawaii - Maui College

 


BRITNAY JARALBA – $5,000
Undergraduate 2nd Year, Dental Hygiene
University of Hawaii at Manoa

 


KRYSTIN KUBO – $5,000
Undergraduate 2nd Year, Dental Hygiene
University of Hawaii at Manoa

 


KIANA MARIE SOLIVEN – $5,000
Undergraduate 2nd Year, Dental Hygiene
University of Hawaii at Manoa
 


ELSA LIN – $10,000
Graduate 2nd Year, Dentistry
University of Washington
 


SOPHIA OAK – $10,000
Graduate 3rd Year, Dentistry
ATSU Arizona School of Dentistry and Oral Health
 

LAYKE YAMAUCHI – $10,000
Graduate 2nd Year, Dentistry
University of Washington


MELISSA YEE – $10,000
Graduate 1st Year, Dentistry
University of the Pacific